The links to these important steps are found in the black bar at the top of the portal. You can sign the Collaborator Agreement and fill out the Ticketing Authorization at any time during the process of entering your event details in the portal. However, they both must be completed in order to submit your event for review.
NOTE: Good news! You will only have to complete these items once, even if you are hosting more than one event.

Collaborator Agreement
This agreement formalizes joint expectations for both Reimagine and collaborators, as outlined here. It includes specifics about using our ticketing system, marketing, venues, etc. For ease, we've incorporated electronically signing the Collaborator Agreement into the portal.
If you are the person who has registered for the portal account, but are not the appropriate party to sign the agreement, you can email it to the right person for their signature directly through the portal.
Ticketing Authorization
For all events, free or paid, you must complete the ticketing authorization for SquadUP. This authorization effectively links your event on our website to SquadUP's ticketing system.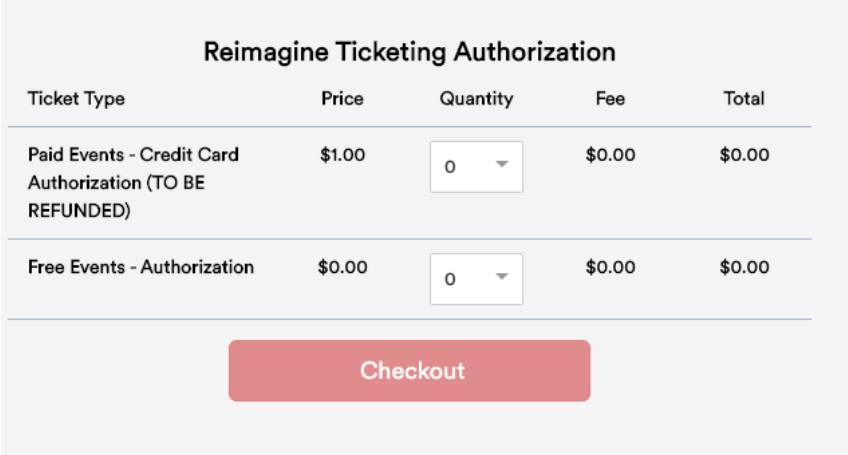 For paid events
As a security measure, you will be required to do a credit card authorization with a $1 charge (fully refunded). You also will be asked your payout method preference (PayPal, Venmo, or check) and details so that SquadUP can send you your ticketing revenue after the festival.
For free events
Choose the corresponding option if you are hosting ONLY free events. If you are hosting more than one event and some are free, but even one is paid, you need to select the paid events option for the authorization.