Details tab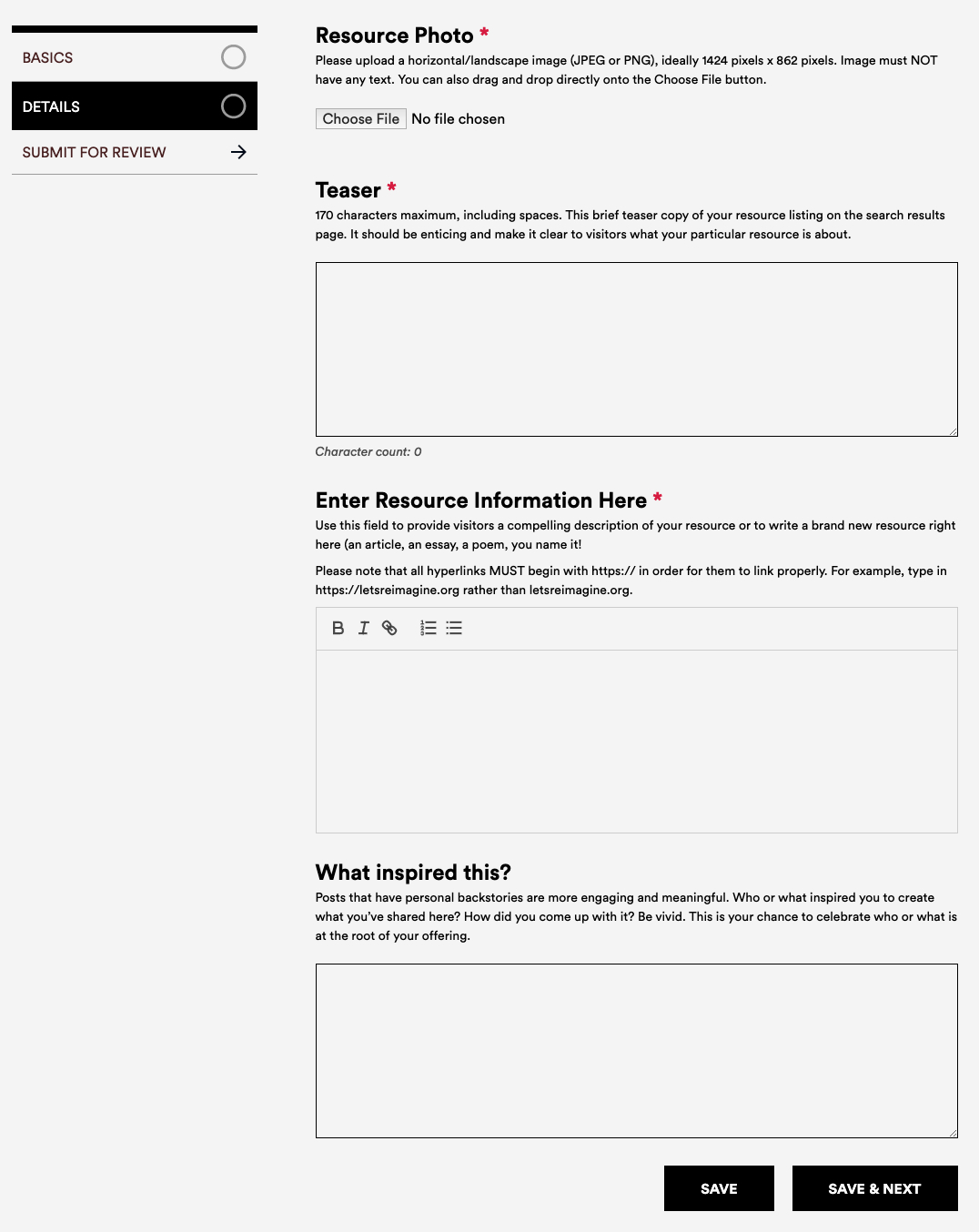 Resource Photo
It is very important that you upload a high-quality photo for your resource, as we will be displaying this photo throughout the site.
Image requirements:
Horizontal/landscape-oriented (not vertical)

Ideally 1424 pixels x 862 pixels

JPEG or PNG format

No text in photo

Our system automatically sizes and crops images, so text often gets cut off and we cannot control that.
Exceptions are if you have text in a photo of a product. For example, a photo of a book cover. It is especially important that any photos that have any text in them are in landscape format or the text will get cut off.
The best photos:
Are simple, graphic, full color, uplifting, evocative, etc.

Avoid overdone images of death.

Have a dark or colored background.

Don't focus on individual people (though images can contain people).
Looking for high-quality, free stock images? Try websites like:
Please be sure you give the system enough time to upload your photo before clicking Save. If it is a very large file or you are on a slow connection, you may want to wait a few minutes before saving.
Examples of great photos that have been used by our collaborators: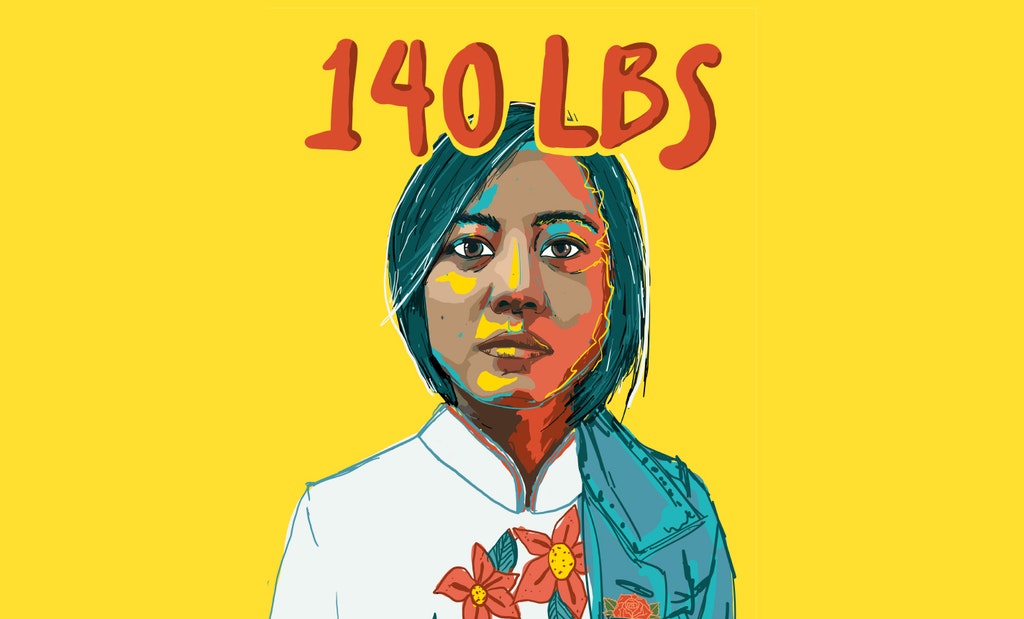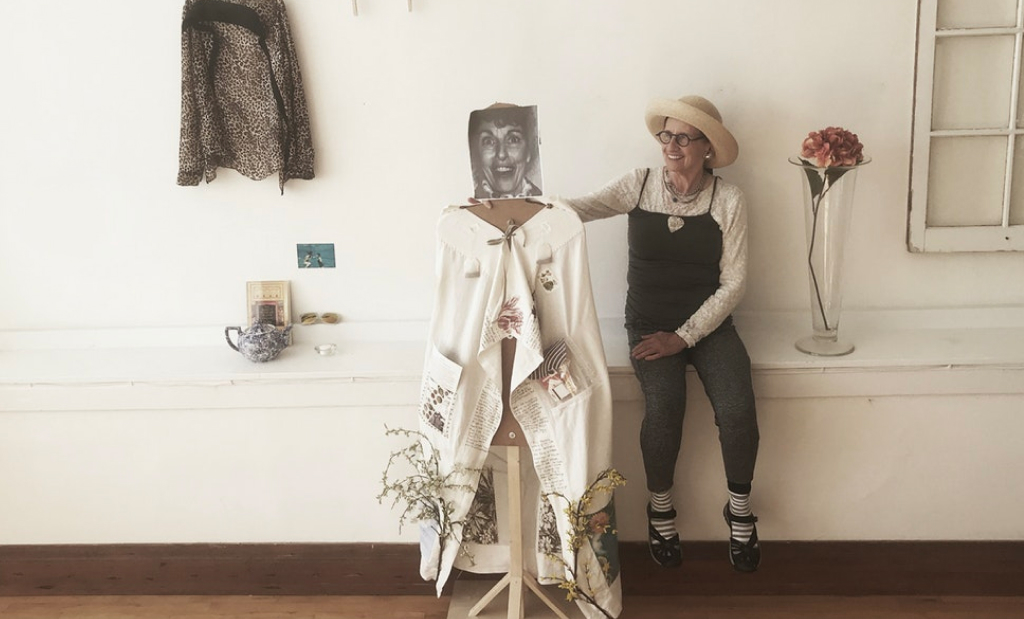 Teaser
This brief copy is your listing on our results page (alongside other resources). It should be enticing and make it clear to visitors what your particular resource is about.
The resource teaser is a quick snapshot that gives people just enough information to get the gist. 170 characters maximum (including spaces)
Description
This full description will be displayed on your resource details page. Here, you can expand on your resource and add more context and add any details that would excite readers. This is your chance to tell your narrative about your resource and give some context on why you created it. The full description is intended to fill in the details so people can learn more about what you're offering, and decide whether your resource is right for them.
You also can add hyperlinks, where appropriate. However, please note that all hyperlinks must begin with https:// in order for them to link properly. For example, type in https://letsreimagine.org rather than letsreimagine.org.
IMPORTANT: Teaser copy will appear at the top of your resource details page, so don't repeat that same content in your full description.
There is no character limit, but clear and concise is always better!
What was the inspiration for this resource?
Posts that have personal backstories are more engaging and meaningful. Who or what inspired you to create what you've shared here? How did you come up with it? Be vivid. This is your chance to celebrate who or what is at the root of your offering.