Basics tab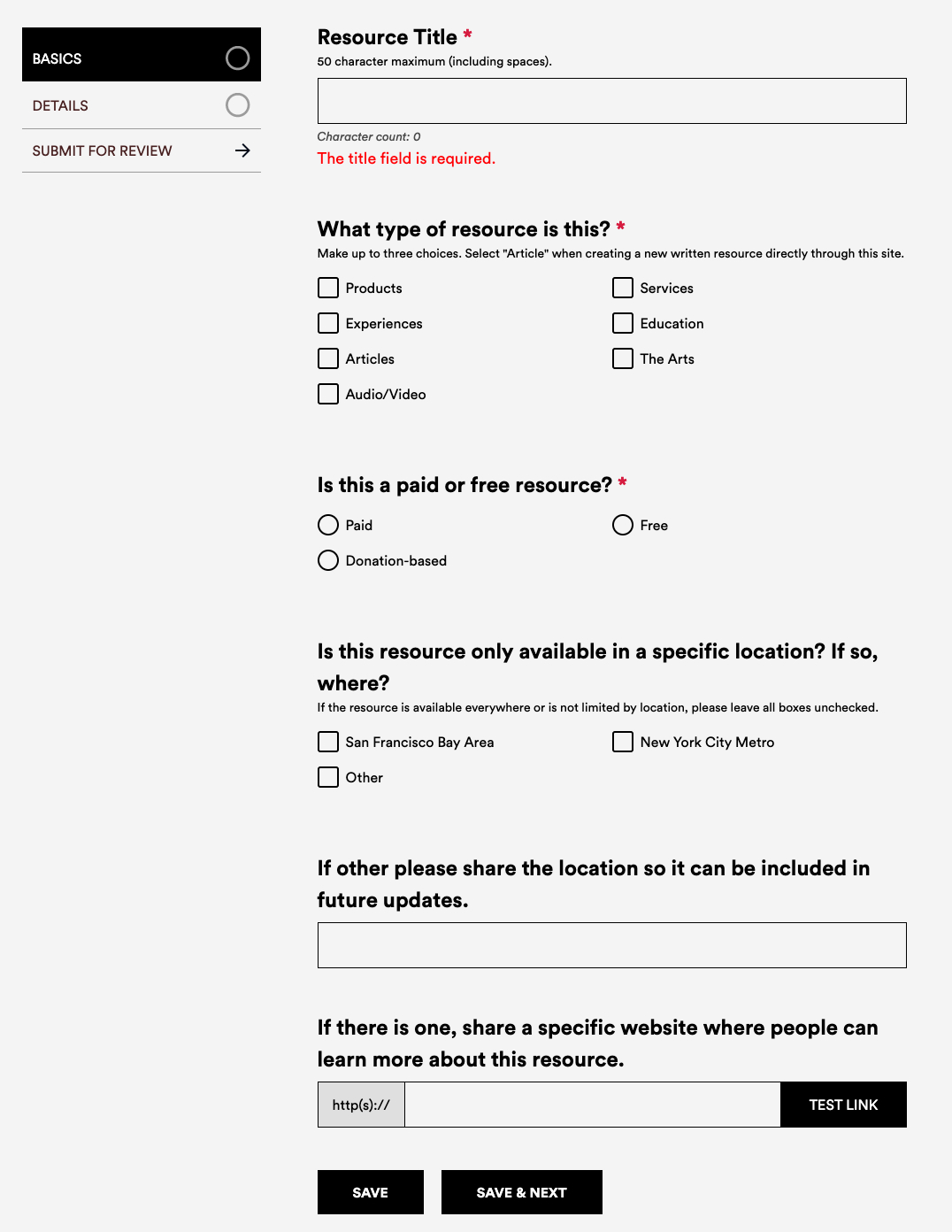 Resource Title
This should be both clear and evocative, to pique people's interest. 50 characters maximum.
Type of Resource (choose up to three)
Products

Services

Experiences

Education

Articles

The Arts

Audio/Video
Resource Cost
Please note whether your resource is free, paid, or donation-based.
Is your resource location-specific?
Some resources are only available in certain locations, such as in-person grief counseling. If so, please note the availability and if it is not listed, please type it in the Other field.
If your resource is available everywhere (likely true for all digital resources), leave these boxes unchecked.
Resource website
If your resource has a specific website, please enter it here. We will be linking to this website so be sure to make sure it works before submitting.