When choosing photos for the website or your event on Facebook, here are a few simple guidelines to follow:
Photos should be simple and graphic - DO NOT include text.
Photos should feel imbued with emotion, have a sense of universally, and embody wonder, hope, memorialization, connectedness, and other ideologies associated with the overall festival
To connote loss, mourning, and honoring those who have passed, we recommend seeking photos of ceremonies, rituals, and beautiful representations of memorialization
Try to avoid overdone representations of death (skeletons, coffins, etc.)
People can be included in the imagery, but should not be the main focus (like a single headshot).
Examples of well-executed use of photography:
Example A
One Last Thing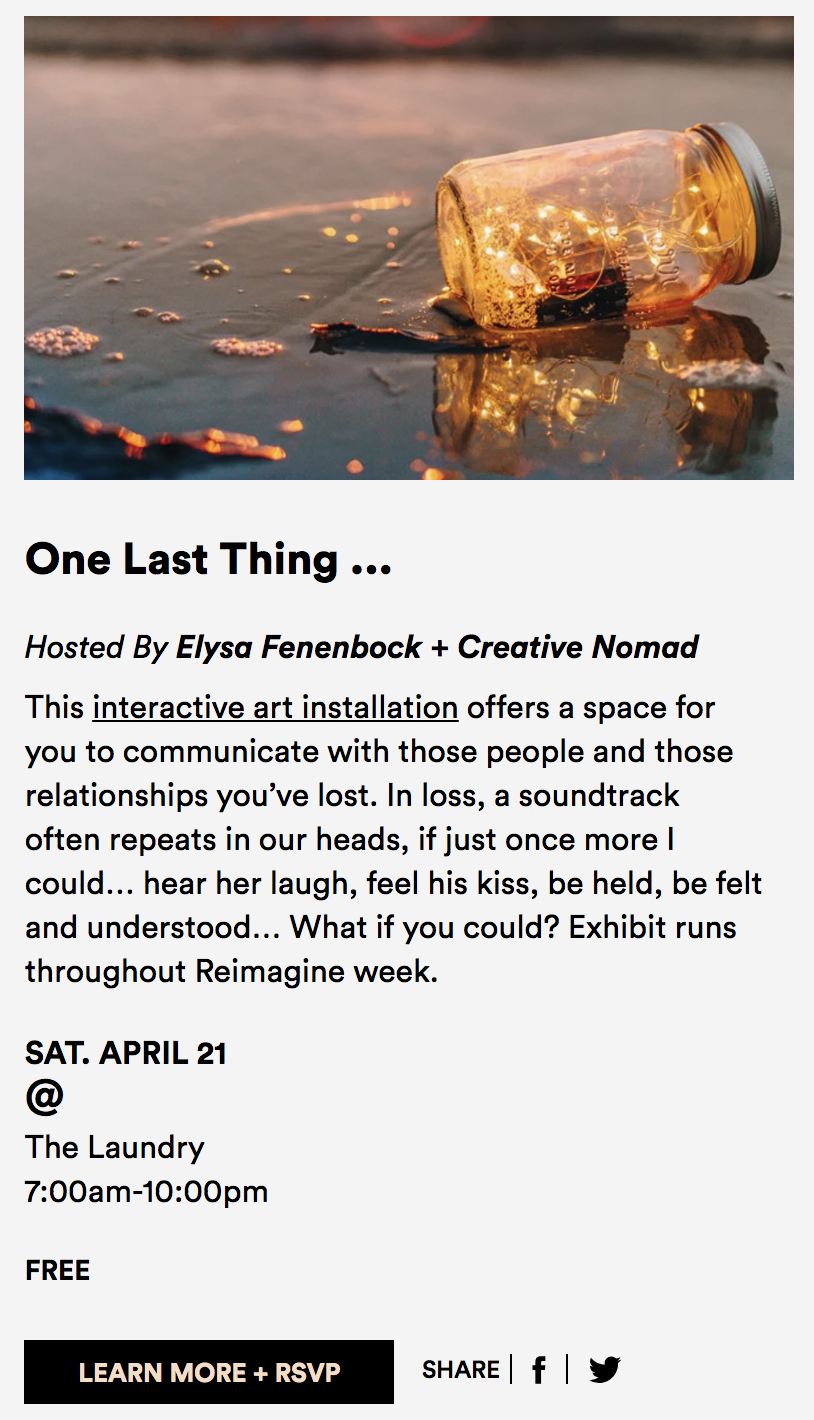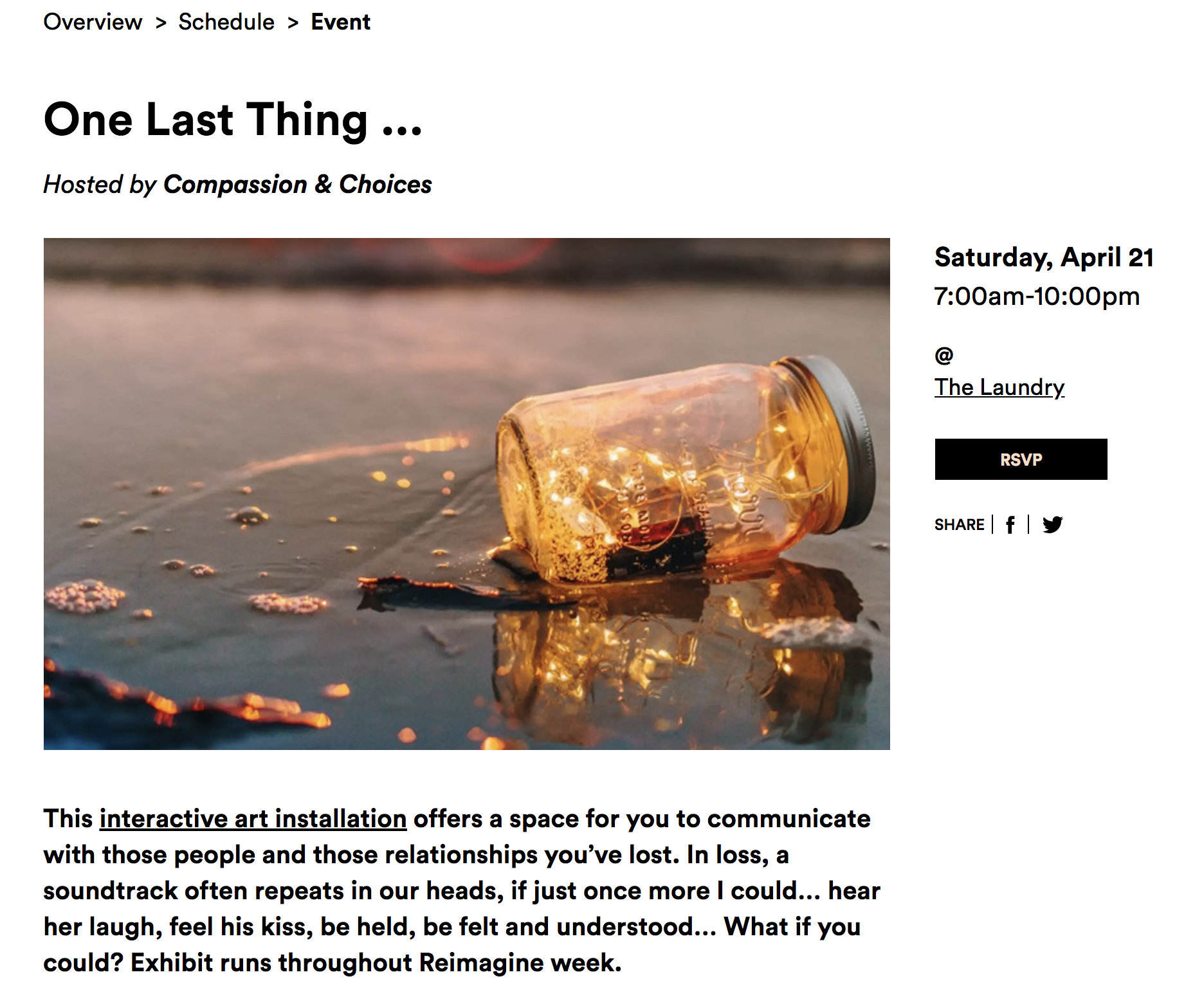 Example B
Death Meditation: If Today was Your Last Day