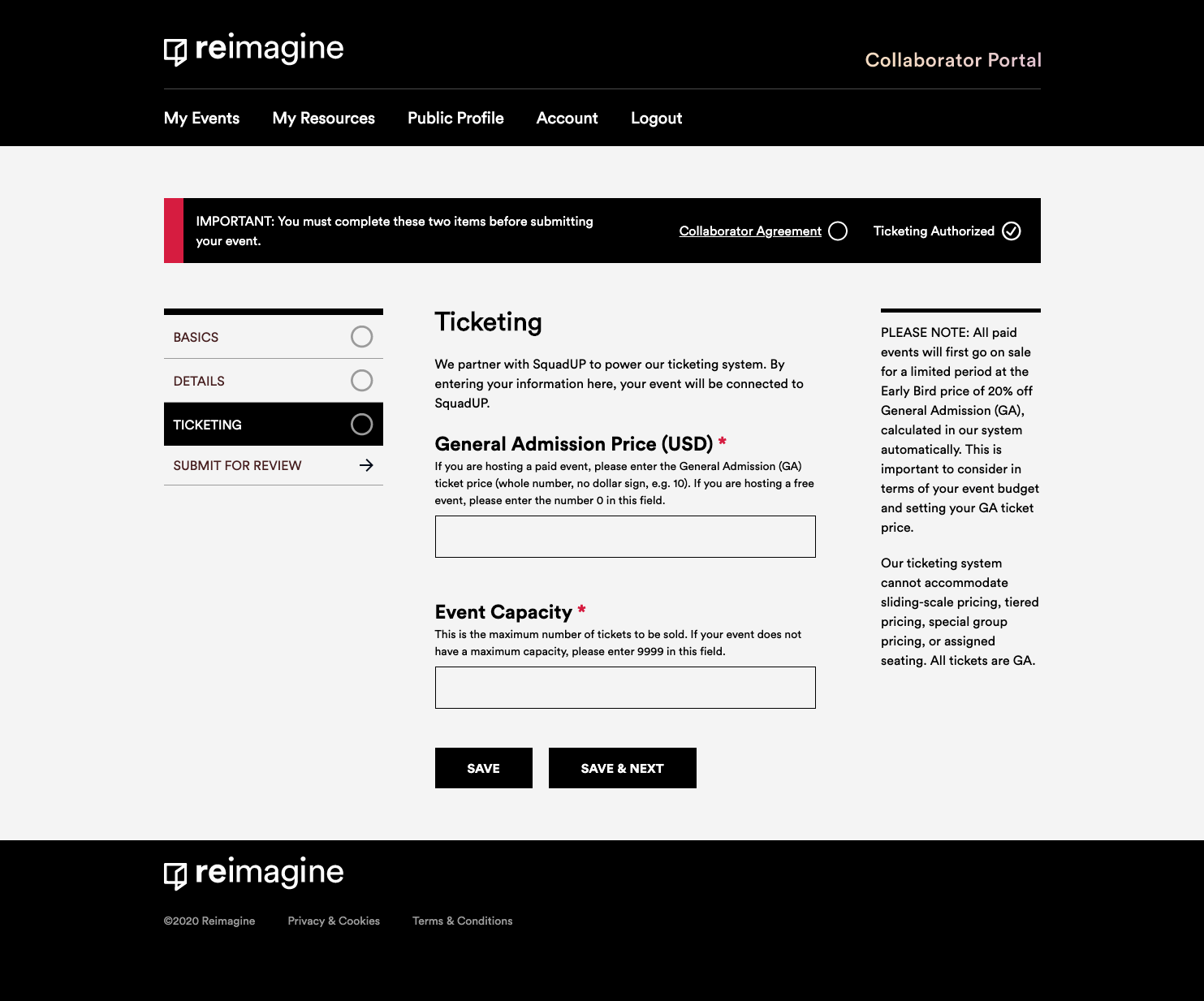 Our ticketing platform is powered by our partners at SquadUP and is connected to the Reimagine website. All collaborators must use this centralized ticketing system for their events (even free events for RSVPs). The way we have designed ticketing through our website benefits collaborators, Reimagine, and attendees!
Please do not set up separate ticketing with a third-party vendor like Eventbrite. (If you have a legal conflict with using Reimagine's ticketing system, please get in contact with us.)
As a reminder, if you host a paid event, you get 100% of the ticket sales revenue! You also will have access to attendee registration information (names, emails, etc.)
General Admission Price
NOTE: Our system cannot accommodate sliding-scale pricing, tiered pricing, special group pricing, or assigned seating.
This is important to consider in terms of your event budget and setting your GA ticket price.
For free events, you're welcome to ask for a

suggested donation

at the door (however you want to collect that). You can note this in the event teaser copy (if you have room) and/or in the event description.
All paid events are General Admission (GA). This means that one ticket price and any seating is first come first serve.

For promotional purposes to drive early ticket sales, all paid events will first go on sale for a limited period at the Early Bird price of 20% off your regular GA price, calculated in our system automatically.

If you are hosting a free event, you will simply enter '0' in the field for General Admission Price in the portal.
Event Capacity
This is the maximum number of tickets to be sold (or RSVPs for free events).