Add your events in the Collaborator Portal
You can enter your events in the same portal where you created your account and enter resources. You can find the portal here. If you have not created an account yet, you can learn how to do so here.
Instructions for adding events
Please use these guidelines to think about your events ahead of time, as well as a reference guide when you are finalizing and submitting your event(s) through the portal.
You can always save your event(s) as drafts and return to them to add or edit information before submitting for review. However, it's helpful to pre-plan the details and content prior. Don't worry if you don't get it all perfect the first time, you can continue to make edits even after it has been published on the website.
Event Dashboard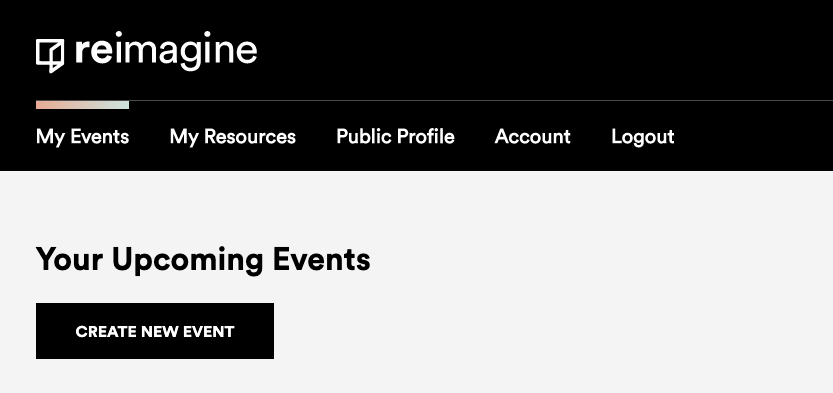 Your event dashboard is where you'll see the event(s) you're working on and the status (draft, in review, published, etc.) You can select the saved event to make edits.
If you ever lose your way in the portal, click the "My Events" tab in the top navigation (first link).
You can begin adding an event by clicking "Create New Event" and filling in the following fields:

Event Title
This should be both clear and evocative, to pique people's interest. 60 characters maximum.
NOTE: While you can edit your event title while you are working in the portal prior to submitting your final details, once your event is submitted, you cannot change the title. This will cause technological issues in the system and your event may not appear on the public site.
Festival
Select relevant festival from drop-down list.