Welcome to Reimagine: Life, Loss, & Love — a global festival embracing life, facing death, and loving fully during COVID-19.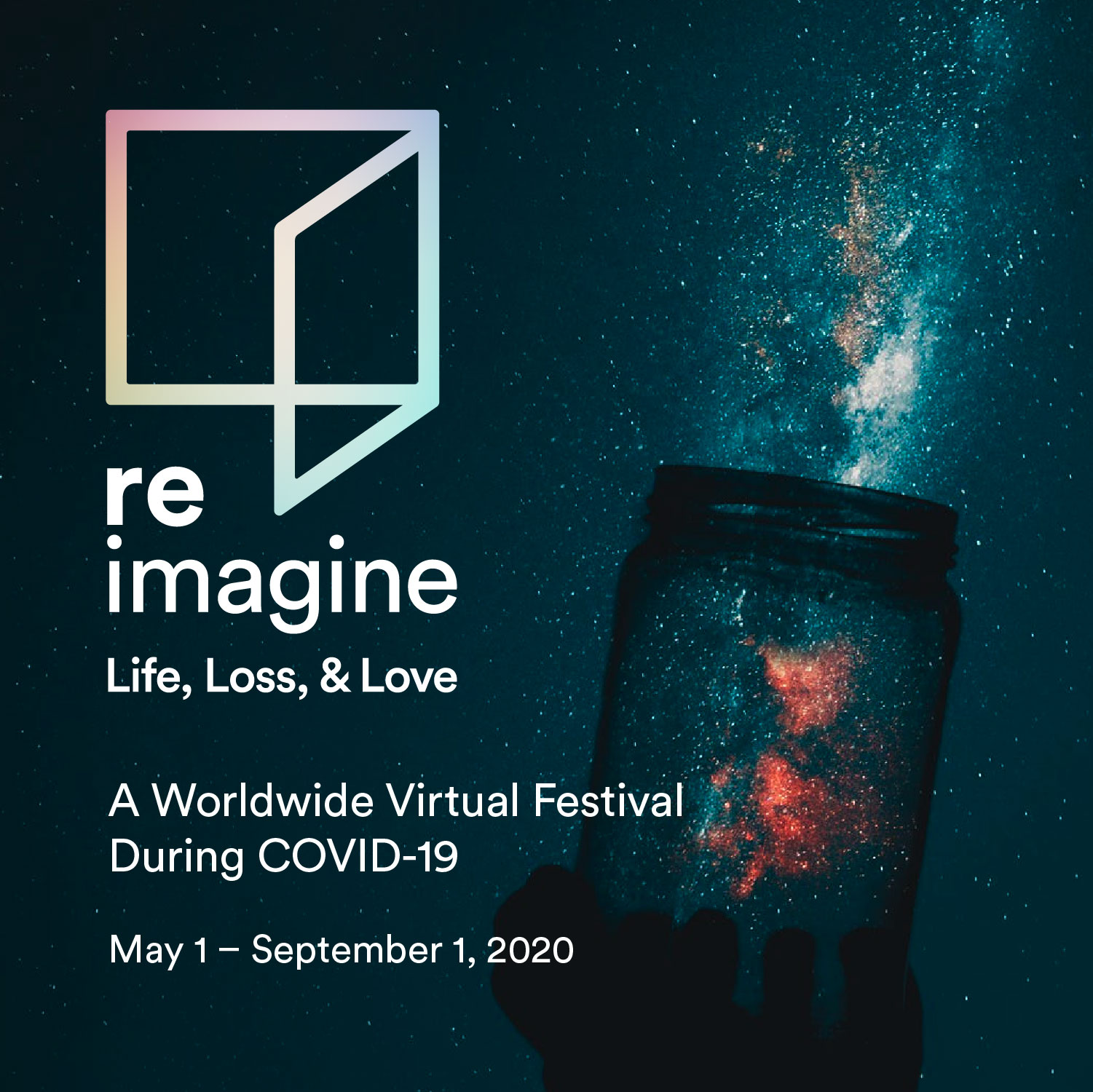 As the impact of the coronavirus continues to escalate, we know we are all in this together, looking for what we can do to find some glimmer of light. We ask ourselves: how might we harness our available time, energy, and creativity for the betterment of one another and the world?
For Reimagine as a nonprofit organization, that means finding ways to amplify your voice. YOU are exactly what the world needs now, as we navigate and confront illness, dying, death, grief, isolation, and the visceral truth of our impermanence.
This new virtual festival launches with a kick-off event on May 1, 2020, and extends through September 1. We are committed to offering festival programming and resources throughout the pandemic, for as long as we can contribute towards the collective well-being.
While nothing can replace the experience of being in-person, we've seen how critical it is for people to still be able to come together--to feel part of a community, to have a set of shared experiences, to learn, to plan, to wonder, and to help honor our loved ones.